Human Rights Activist and social affairs commentator, Deji Adeyanju has reacted to the alleged invasion of former Imo State Governor, Rochas Okorocha by the officials of the Economic and Financial Crimes Commission (EFCC).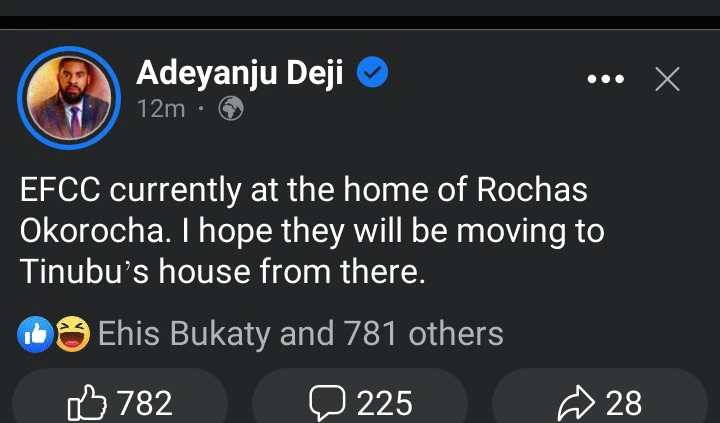 The incumbent Senator had earlier been invited for questioning by the anti-graft agency some months ago. A development that has generated a lot of reactions from many Nigerians across the country.
Deji Adeyanju, who is one of the activists championing the Igbo presidency stated that after the invasion of Okorocha's house, he hoped that the EFCC will be moving to Bola Ahmed Tinubu's house.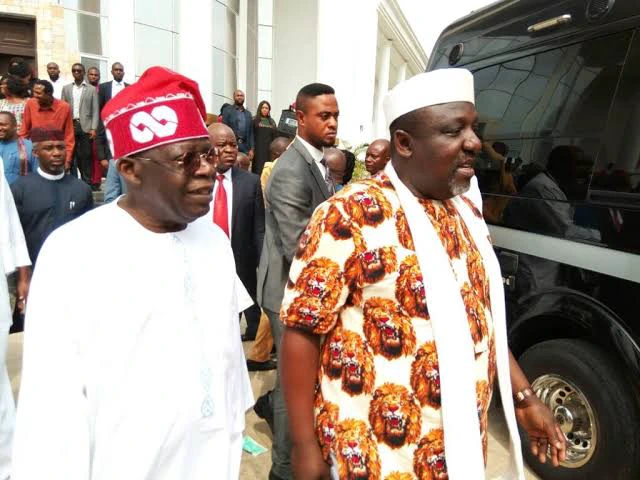 ( Photo Source – The Punch Newspaper )
Deji Adeyanju did not specify why the anti-graft agency should visit Tinubu's house.
Bola Ahmed Tinubu, a former Governor of Lagos State and National  Leader of the All Progressives Congress is one of the leading aspirants for the presidency.
News Source – Deji Adeyanju Verified Facebook Page