APC Targets Millions Of Votes For Tinubu From People With Disabilities During 2023 General Elections
The All Progressives Congress on Thursday outlined strategies to win over 25 million votes from PWDs for Bola Tinubu, the party's presidential candidate, as well as other candidates for governor and the National Assembly in the general elections of 2023.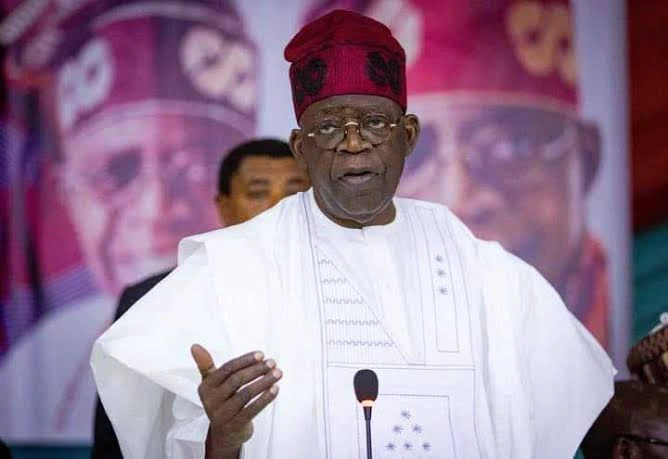 At the inaugural national summit for state and zonal leaders, which was held at the Transcorp Hilton Hotel in Abuja, this information was revealed in a statement released by the APC National Leader of Persons with Disabilities, Tolu Bankole.
According to Bankole, "over 25 million votes from PWDs are waiting to change the narratives surrounding the 2023 general elections, and we have resolved to establish an inclusive campaign structure down to the level of polling units, to work for the victory of Tinubu and Shettima as well as our governors and other candidates of our party."
Three weeks before to the development, the APC's national disability leader made a plea to the Independent National Electoral Commission to alleviate the plight of voters who are blind or visually impaired by providing braille ballots and special polling places for the weakest members of society.
Bankole made the recommendation during a voter education and sensitization session for those who struggle with poor vision regarding the usage of braille ballots that was held in Osun State before to the election.
Bankole thanked Major General Muhammadu Buhari (retired), the president, for signing the Discrimination Against Persons with Disabilities (Prohibition) Bill on Thursday and urged state governors to domesticate the law. Additionally, he requested that the President name a minister who is a PWD.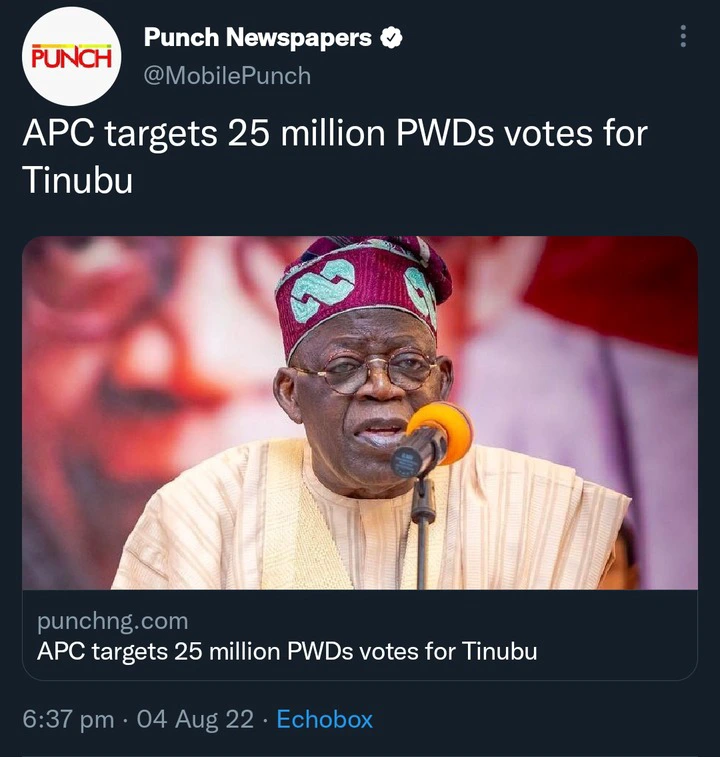 CREDIT: The Punch