No Professor Of Geography Can Pass Lagos Exam Because I Have Altered It & Made It Bigger – Tinubu
The much-awaited manifesto of the All Progressive Congress, APC, Presidential Campaign has been released on Friday in an event attended by the Presidential candidate of the party, the national chairman of the party, and other dignitaries which include, including President Muhammadu Buhari. The 80-page manifesto has been scrutinized by many Nigerians, including the opposition political parties in Nigeria. The Manifesto has also made other political parties change their promises made to Nigerians.

However, the presidential candidate of the All Progressive Congress, APC, Bola Ahmed Tinubu during his speech at a dinner hosted by the Business Community in Kano State, gave his assurance that Nigeria will succeed if elected as president in 2023. Tinubu said,
"Kano and Lagos a part of the bragging success of Nigeria. They are the consumer power if you can produce what they need and Nigeria has to change to be able to do that, to satisfy the economic requirements of this country. we are indeed all running, two other people, don't let me popularize their name. They said they are running. The two other parties forget them because they don't know the way and I know the way. They can't make any changes.

"As I stand before, you know, no professor of geography can pass the Lagos exam. I've altered it. Make it better. Make it bigger. Make it from 600 million a month to 55 billion a month. I have foresight. Just vote for me to be the president. You will see performance without looking back, I'm so confident that you will vote for me and I'm so confident that Nigeria will succeed."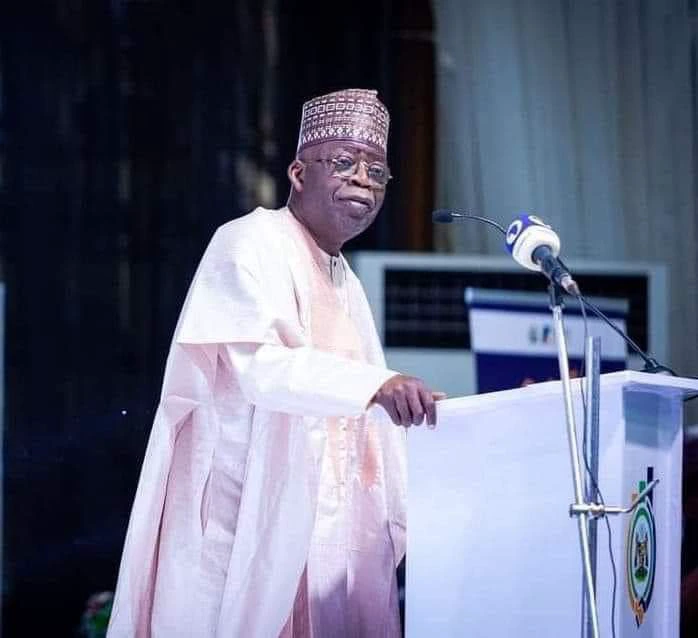 Watch the video below.