Actress Rita Dominic Causes A Stir As She Shares New Stunning Photos Of Herself On Instagram
Rita Dominic, a well-known actress and director, recently shared stunning self-portraits on her verified Instagram profile. The fair-skinned actress looked stunning as she arrived at an event wearing a lengthy gown. She displays her attractiveness and strikes beautiful positions for the camera.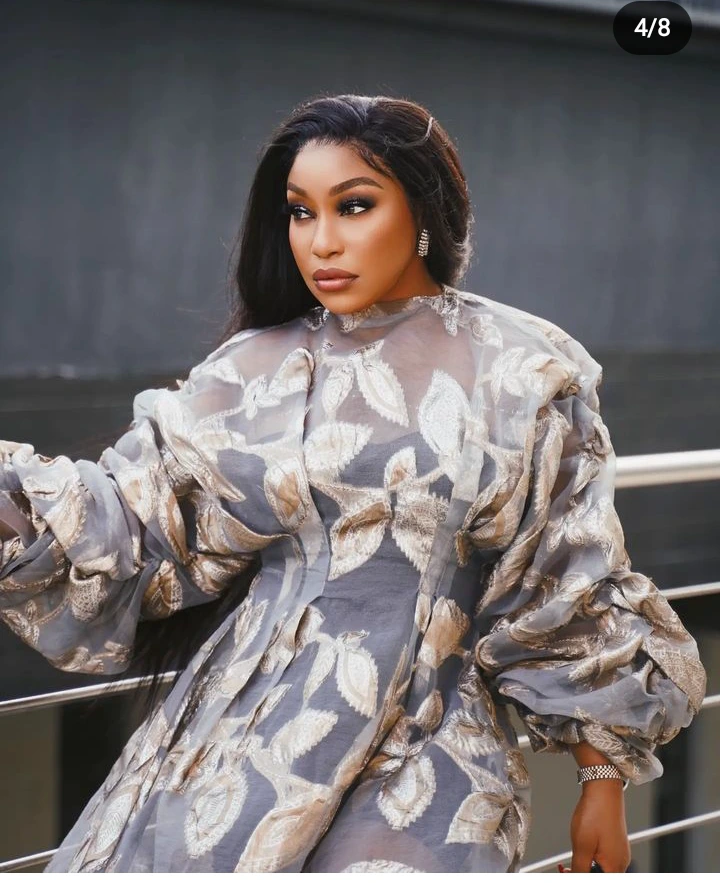 Rita Dominic has 7.2 million Instagram followers and is an A-list actress, producer, director, brand influencer, and brand ambassador. She is among the best-known actresses in Nigeria and all of Africa. In the early 2000s, Rita appeared on TV alongside notable actresses like Genevieve Nnaji, Omotola Jalade, and many others. She is happy with her life and has made a difference in people's lives with her craft.
She captioned her post by saying "Stepped out yesterday for a birthday party. Have a wonderful Sunday everyone".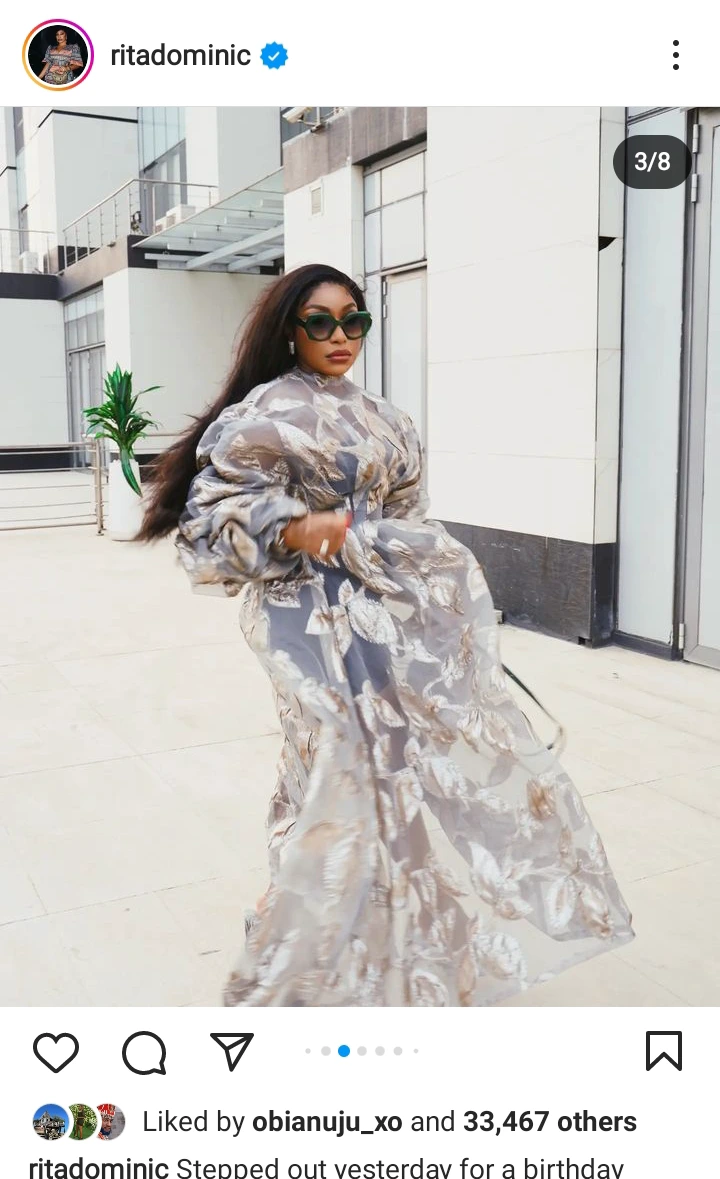 As expected, immediately after the post surfaced online, her fans, admirers, and a plethora of social media followers quickly rushed down to the comment box section to express their reactions from different perspectives.
Check Out The Screenshot Of The Comment Section Below: