Adams Oshiomole Reveals Why Former President Olusegun Obasanjo Is Against Asiwaju Bola Ahmed Tinubu
Many hours ago, the former governor of edo state; Comrade Adams Oshiomole, took to his verified social media platform (Facebook page) to reveal why former president Olusegun Obasanjo is against his party's presidential candidate, Asiwaju Bola Ahmed Tinubu.
Comrade Adams Oshiomole said, "the reason for the 'bad belle' former president Olusegun Aremu Obasanjo has against Asiwaju Bola Ahmed is because when Tinubu was a governor, he wanted to create more local governments which was opposed by Olusegun Obasanjo. Tinubu went ahead despite the fact that Olusegun Obasanjo stopped giving his state allocation." He added, "one thing Obasanjo did not know was that he could not seize the brain of Asiwaju Bola Ahmed Tinubu."
Speaking before indigenes of Owan East axis in Edo state, former governor Adams Oshiomole said, "you all know that if I become a senator without Tinubu as president, things will not walk well because I will be among the opposition."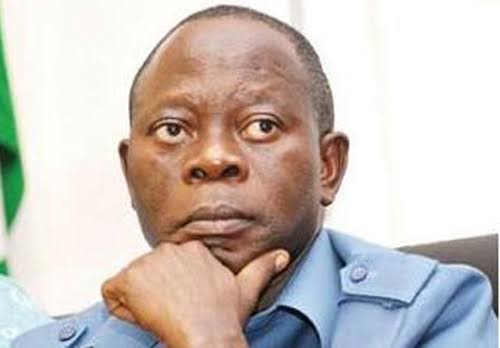 Lastly, comrade Adams Oshiomole said, "let me remind you all that when I was a governor, I took all my executives to Lagos state to hear how Tinubu was able to raise money for construction of roads. I also asked him how he cleared Oshodi and he taught us a lot. Later, the king of Benin said I am the best governor my state ever had."
To watch the full video, CLICK Here (last two minutes).