Don't Allow PDP To Return To Power, Vote For People With Integrity To Do What is Right — Tinubu
The presidential candidate of the All Progressives Congress, Bola Tinubu, on Saturday urged the people of Jigawa State to not give the Peoples Democratic Party an opportunity to return to power. This is even as he charged them to keep faith with the All Progressives Congress-led government for service delivery.
"Instead, vote for the people that have a track record of delivering prosperity to the people. We did it in Lagos and Borno, and with your help, we will do it again for Nigeria. Vote for the people with the vision, the capacity, the competence and the integrity to do what is right."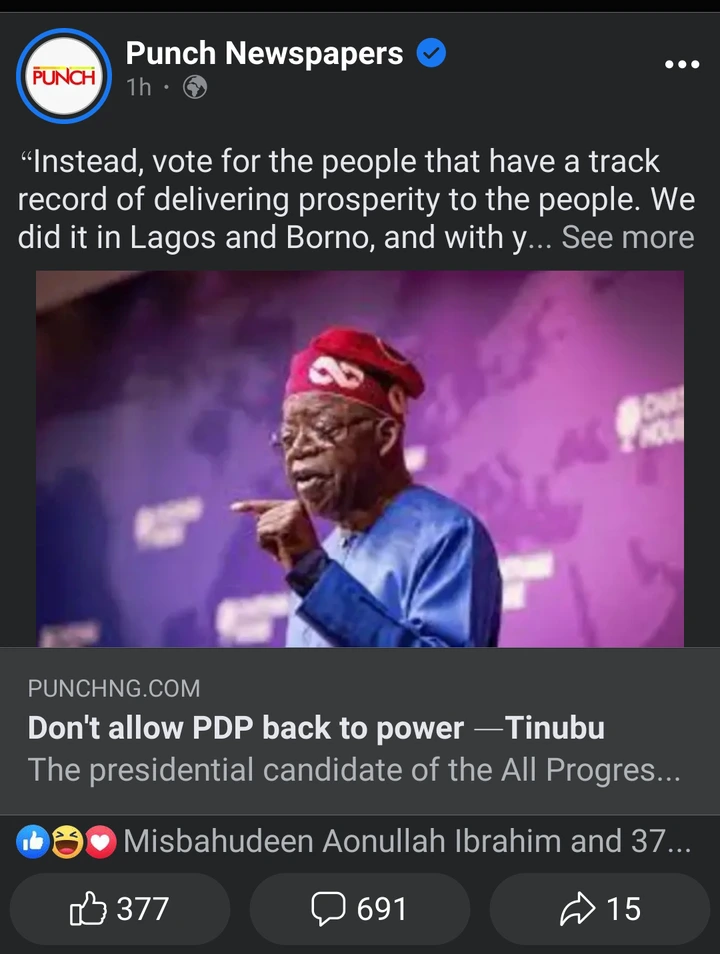 The news headline has generated mixed reactions among the Facebook users. Kindly read some of the reactions from Nigerians that commented below the news on Facebook:
After going tru pains, suffering, misery, hungry, unemployment for the past 8yrs and u still think election should be base on ethnicity religion and wealth instead of character, trust and competency then I don't know what to say.
To be sincere I have my pvc , I can't vote for you and Atiku both of you are the same, it is not good to be too smart, Tinubu and Atiku are too smart for Nigeria treasury, LET Nigerians taste new breed.
We can't allow APC to remain in power because it'll be a big error and cause bigger damage in the country.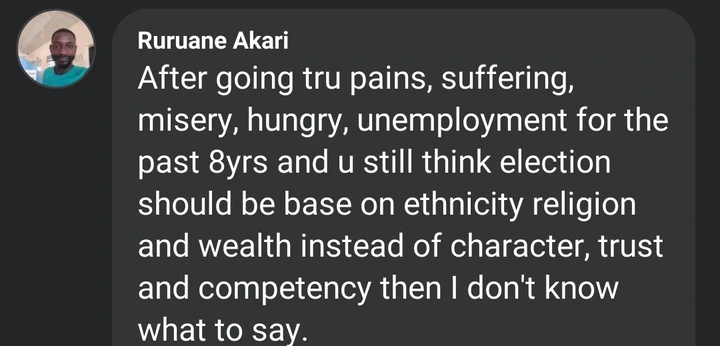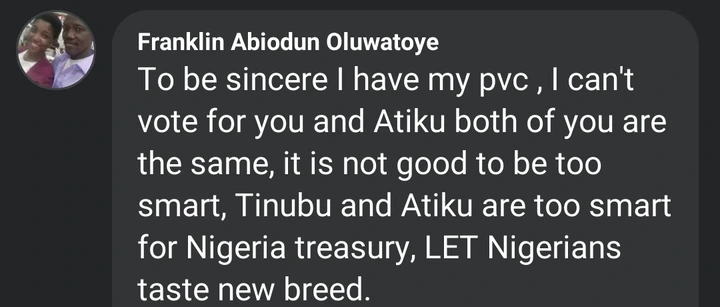 What is your opinion on this matter? Kindly drop your comments in the box below.