Huge Relief for Kenyans as Safaricom Reduces Transaction Charges Significantly
Safaricom customers using pay bills to transact their businesses can now breathe a sigh of relief after the telecommunications company reduced transaction charges.
According to a report from the company, a reduction in fees for pay bills and business-to-customer tariffs has been initiated. The company said this is in an effort to ensure affordability and lessen the current financial difficulties customers are facing.
The company has revealed that the new pay bill changes have decreased in Bank to M-PESA charges by an average of 61 percent.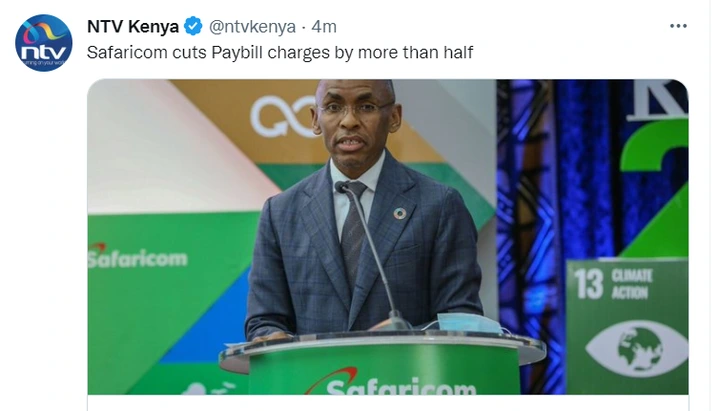 M-PESA to Bank transactions have also been reduced by an average of 47 percent for customers, as earlier communicated by the Central Bank of Kenya.
This came after the Central bank of Kenya (CBK) announced that the free Bank to M-Pesa transactions that had been effective since the 2020 corona period will come to an end in January 2023.
M-Pesa maintained that transactions below Ksh100 will remain free of charge. The reductions will apply to all electricity, hospital bills, school bills and government payments.