'I Have Sold All My Houses Because Of This Sickness & I Have Spent Millions Of Naira' -Fadeyi Oloro
Veteran Popular Nigerian Yoruba Actor, Chief Ayo Arowosafe who's popularly known as Fadeyi Oloro had made a distress call to Nigerians over the strange illness in which he had about a few months ago. The Popular Actor who has reportedly fallen sick due to complications resulting from tuberculosis. He was reported to have died at a point. However, he came out to clear the air that he's still alive.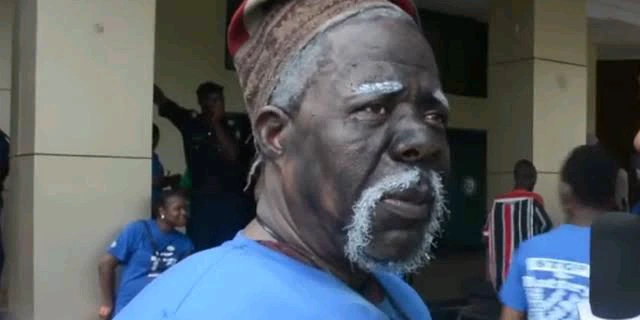 Fadeyi Oloro in a recent interview has lamented over the money he had allegedly spent to cure the ailment. He revealed that all his houses which is worth millions of naira have been sold in a bid to raise funds. However, he maintained that he remains gratefully of still being alive despite being in this horrible condition.
He said, "I know there are people who have died after being hit by this kind of sickness. I'm not mocking their plight but I'm just being grateful to God. This sickness has kept me at home for so many months but so far there is life, there is hope. I hope to see the reward for my work over the years. I have sold all my houses because of this sickness and I have spent millions of Naira. I believe I will get well and I still want to get back to acting, I have written a script and hopefully, I will be back on stage to act."