I'm Being Blackmailed And Was Forced To Wear The Engagement Ring- Empress Njamah Shares Ordeal
Yesterday, An engagement video of Empress Njamah and her lover surfaced online. Empress has now revealed that she was blackmailed. In a series of videos, she said she was blackmailed by her supposed lover and was forced to wear the engagement ring and take videos.
Empress said she had to speak up to clear the air about the engagement video and informed people so that they can learn from what has happened to her.
She revealed that everything all started when she lost her best friend, Ada Ameh, adding that she was emotionally drained and didn't know what to do, then a certain man came into her life promising her heaven and earth, not knowing that he came into her life to get information which he used to blackmail her.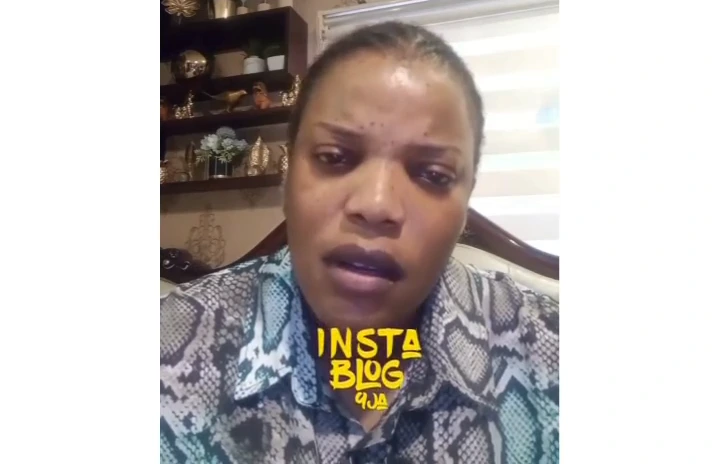 Empress said her lover has all her nude videos, international passport, money, social media passwords, and many other valuable items. She said the guy lied to her and was able to penetrate her to get facts about her life. She said he often beats her in her own house, monitors her movement, and threatens her with her nude videos.
Empress said she became weak and weary and wasn't active on social media. She said her family knows she was not alright but didn't know what is exactly wrong with her. She said she had to run for her dear life and didn't mind if she gets into the gutter.
Empress warns that she's not the one handling her Instagram, adding that she was able to recover her WhatsApp after it was hacked by her alleged lover.