Peter Obi Breaks Silence Over Doyin Okupe's Conviction
Peter Obi, the presidential candidate of the Labour Party (LP), says the conviction of his campaign council's director-general, Doyin Okupe, over alleged money laundering would not demoralise him as he seeks to become Nigeria's president in 2023.
The Labour Party flagbearer said this during interaction with journalists in Uyo at the Nigeria Union of Journalists, Akwa Ibom state council secretariat on Monday, December 19.
According to The Punch reports, the former Anambra governor said he was undaunted by the conviction and would continue with his campaign and allow the due process of law to take its course.
He said: "I am hearing about it (the conviction) just like you. I am still studying what is coming out of the court and everything. I believe in the rule of law. It is not going to demoralise me.
Today, when I arrived Akwa Ibom somebody asked me why I haven't been using my aircraft because it has been grounded and all that, and I said to him that nothing demoralises me.
"In my life, I have never stayed where they dropped me, otherwise, I would have been where they dropped me before. This election, if they like, let them do anything about people who are around me. I will get there."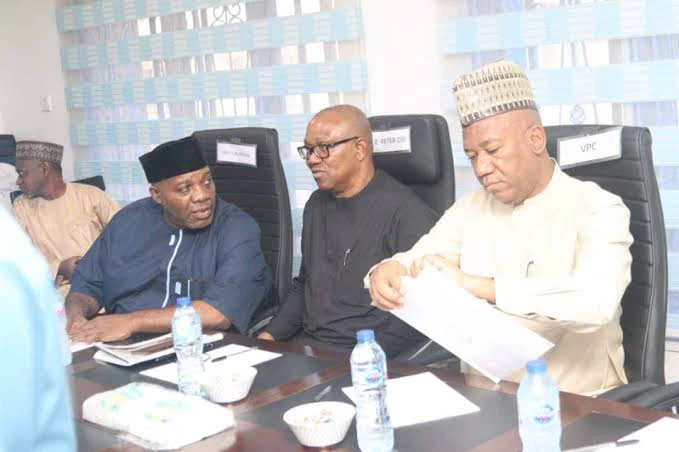 Justice Ijeoma Ojukwu on Monday held that Okupe was guilty of contravening sections 16(1)&(2) of the Money Laundering Act, for receiving cash payments without going through a bank, in excess of the threshold statutorily allowed.
The Act provides that no individual or organization shall receive any sum above N5 million and N10 million respectively without passing through a financial institution/bank.
In 2019, the Economic and Financial Crimes Commission (EFCC) arraigned Okupe and two companies over allegations of N702 million fraud.
The anti-graft agency charged Okupe with 59 counts bordering on "money laundering and criminal diversion of funds" to the tune of N702 million.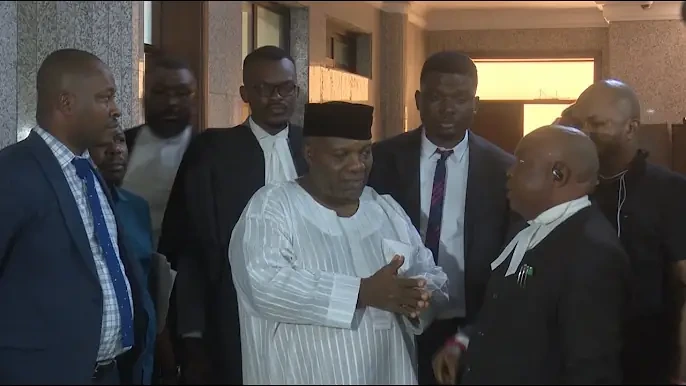 The money, according to the EFCC, was from the Office of the National Security Adviser (ONSA), which was headed by Sambo Dasuki.
The anti-graft commission presented Shuaibu Salisu, a former Director of Administration and Finance at the ONSA, to testify against Okupe.
Salisu told the court that he was directed in 2012 to make a payment of N50 million to the DG of Peter Obi's campaign.
He added that he was also directed by the ONSA to be "paying N10 million monthly to Okupe for over two years," Premium Times reported.
Salisu added that the money was reduced to a monthly N5 million towards the end of 2014 due to a paucity of funds.
He said Dasuki also ordered him to pay another N50 million in cash to Okupe.
Justice Ojukwu found Okupe guilty of 26 out of a 59-count charge preferred against him by the EFCC.
She thereafter sentenced Obi's ally to two years in prison on each of the counts, making 52 years.