Reactions As APC Advises Nigerians To Beware of The Fake Campaign Promises of PDP Candidate, Atiku
The All Progressives Congress has advised Nigerians to be wary of the fake campaign promises of the presidential candidate of the Peoples Democratic Party, Atiku Abubakar, ahead of the 2023 general election.
The Director of Media and Publicity, APC Presidential Campaign Council, Bayo Onanuga, said this in a statement on Sunday in Abuja.
"We need to warn Nigerians to be wary of the sugar-coated promises of former Vice President, Atiku Abubakar and his PDP as they embark on their inordinate and desperate campaign to gain power at all cost.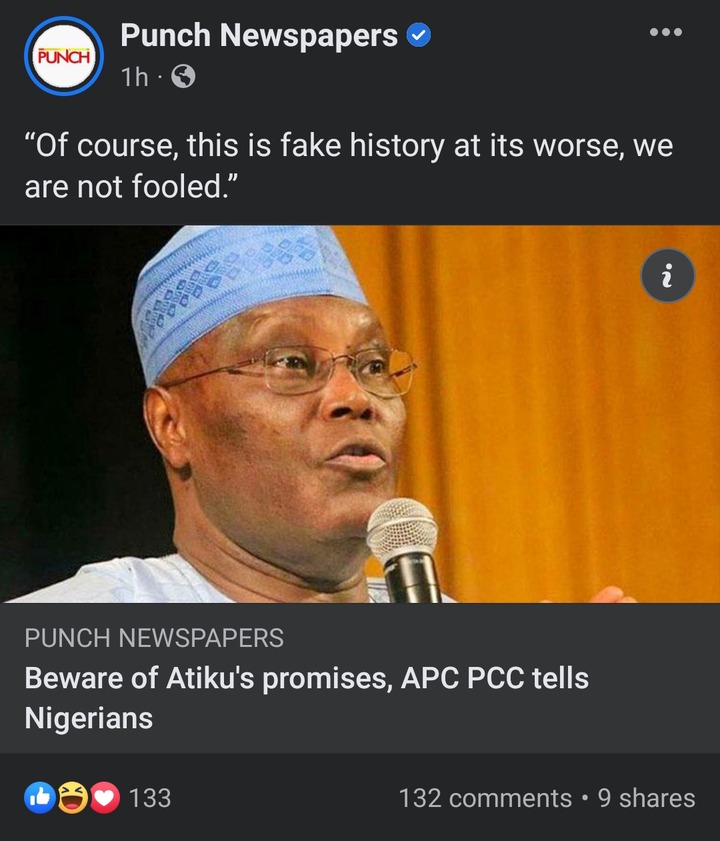 The news headline has stirred mixed reactions among Facebook users, Read some of the reactions from Nigerians that come across the headline on Facebook:
Beware of apc tinubu fake Promises like the way buhari told Nigerians that he's going to make Nigeria a productive country, but it becomes the worst, which tinubu is deeply involved and Same tinubu want to continue from where buhari stopped. Godforbid.
APC has no moral justification to caution Nigerians. Nigerians are wise enough. How many promises has the party fulfilled?
Beware of both of you. We will vote individuals and not Parties. Not all PDP candidates are bad, equally APC too. Don't warn anybody, Nigerians have already made up their choice, we know whom we are going to vote.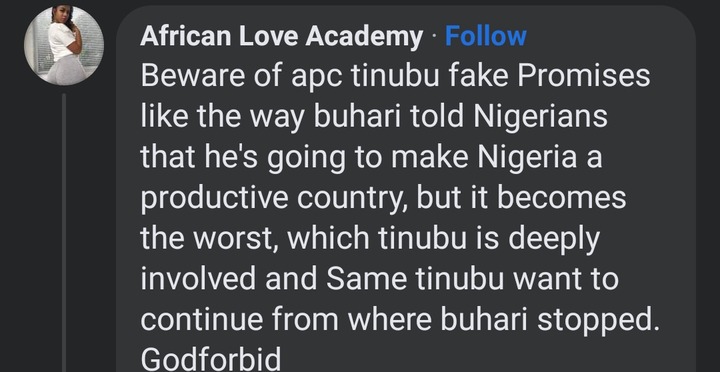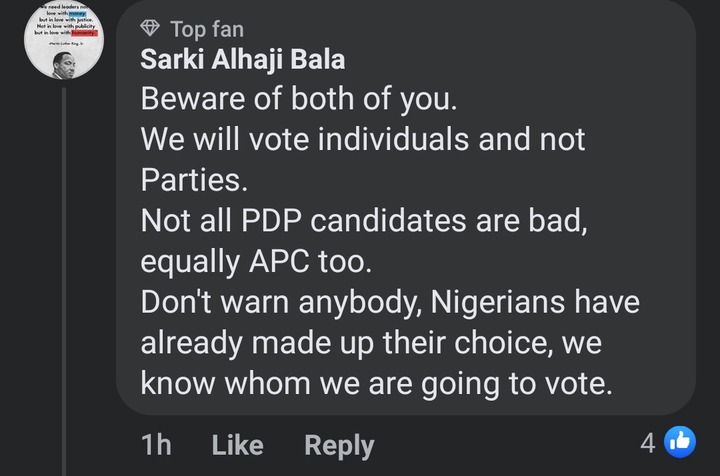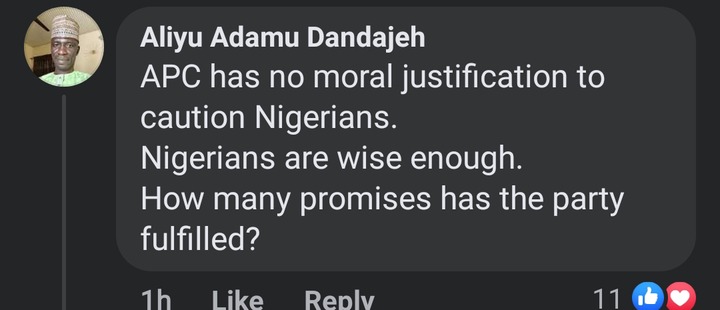 What is your opinion on this matter? Kindly drop your comments in the box below.
Source: Punch Newspaper and Facebook